Now back and settled after returning from a wet week in the Lake District, where the start of the Odo season in Bedfordshire eluded me, today I set out on my own first sorties.
My initial target was to check my own local patch, Sandhouse Lane NR, where I drew a blank. In short, it seemed as quiet as a graveyard. Time to look elsewhere.
Trying to think of small ponds that might warm up sooner than others (thinking this might encourage earlier emergence), I headed for Eversholt and its small Millennium Pond. I drew another blank.
I decided to head a little further afield and set off for Flitton Moor but, part way over there and realising that it is but a spit away from Duck End NR (where Bedfordshire's first had been spotted), I couldn't resist switching destinations in the hope of seeing my first little darlings of the new season. There are four ponds at Duck End, one of which seemed to be roped off (looked like boardwalk problems). The first two of the remaining three ponds yielded nothing. I was a little surprised at the second because it gets good sun, when sun is available. I progressed to the third and last pond. Initially I fond nothing and started chasing some hoverflies. In doing so I disturbed my eagerly sought quarry and here the fine male specimen is.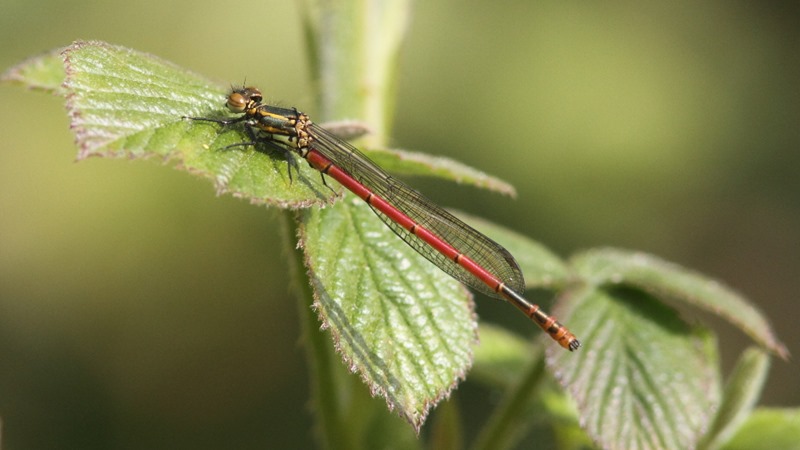 The morning was warming a little and I began disturbing others around the edge of this last pond. Final tally: 14 individuals. Once again, I'd broken my duck at Duck End.